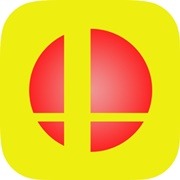 Download The Latest Free Version of iSSB Emulator For iPhone, iPad, iPod Touch & Android Devices
What is an Emulator?
Emulation is the ability of a computer program on an electronic device to mimic another program or device. An Emulator is a piece of hardware or software that allows one computer system to behave like another. Here, the emulator acts as a guest and the computer as the host. An Emulator usually allows the host system to run software or use terminal devices designed for the guest system.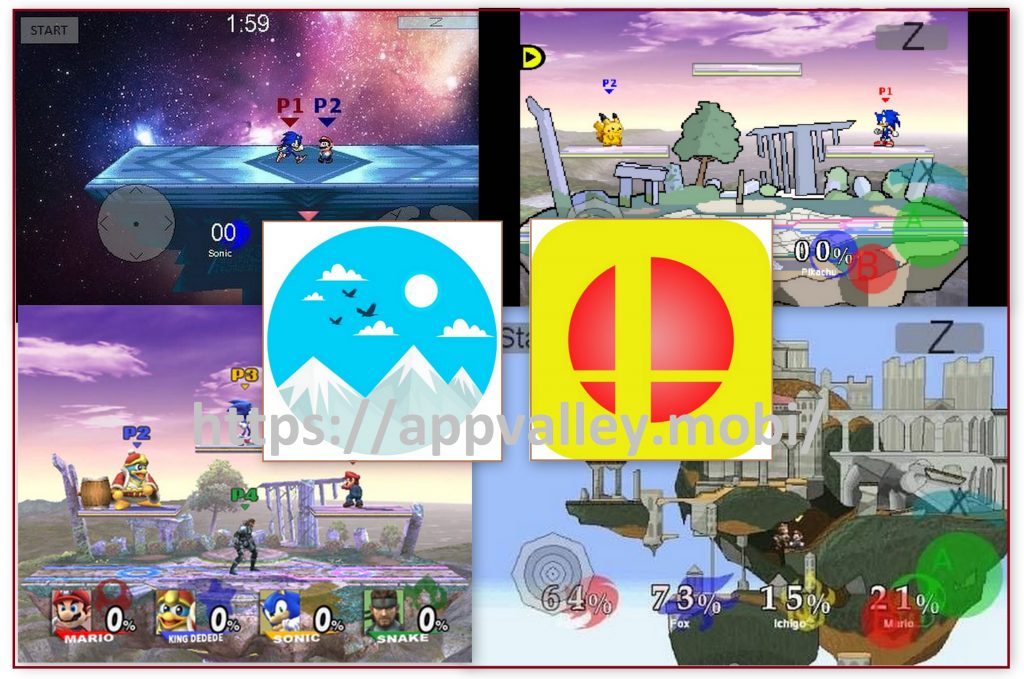 About iSSB Emulator
iSSB is one of the best ways to play Super Smash Bros Games on ios & Android. It is an Emulator app that is specially built for this game. You can easily download and play games through this Emulator. You can download & install iSSB app on iOS, Android with our step-by-step guide. AppValley is the stores that providing you with the iSSB iPA file, which can be installed without jailbreak. AppValley ios & AppValley Android Store are containing the latest version of iSSB Emulator.
Super Smash Bros Game For IOS & Android
Super Smash Bros Game not available for IOS or Android Platforms. It is for Nintendo 64, iQue Player, GameCube, Wii, Nintendo 3DS, Wii U, Nintendo Switch like home video games platforms. But, with the help of iSSB Emulator, you can play the game on ios & Android platforms as well. The first release of the game was on January 21, 1999, and the latest release of the game was on December 7, 2018, as the "Super Smash Bros. Ultimate".
It belongs to the fighting genre and the game was released with different versions. Such as,
Super Smash Bros. (1999)
Super Smash Bros. Melee (2001)
Super Smash Bros. Brawl (2008)
Super Smash Bros. for Nintendo 3DS and Wii U (2014)
Super Smash Bros. Ultimate (2018)
If we talk about the latest version of "Super Smash Bros. Ultimate" Game, The fighting game series Super Smash Bros consists of over 80 playable characters across the series. There are also other non-player characters that take the form of enemies, bosses, and power-ups. All games have featured fighters that largely share their moves and abilities with another fighter on the roster, but with minor differences in their presentation and gameplay.
Appvalley Download iOS
Download Appvalley the latest version free for iPhone, iPad, and iPod Touch devices from here.
The Features That Can Offer From iSSB Emulator
It provides the best Beta version.
Six characters to choose and 5 stages to play.
Real-time and Accurate game controllers.
Fastest Bluetooth Multiplayer support available.
Can change successfully into Group or Training Mode.
Free to play.
Time and stock battle mode.
Quality sound and the best graphic available.
Custom FPS.
iSSB Emulator may be the only way to play Super Smash Bros on your Apple & Android devices.
How To Download iSSB Emulator Via AppValley Store?
Official Apple Store or Android Play Store doesn't contain an emulator app like iSSB, So you have to go to another third-party option. Instead, in official stores, you have to download the best alternative AppValley Store for this. It is a third-party store that offers thousands of free games, apps, emulators, tweaks, Mod and many more.
Before installing iSSB Emulator, you have to download AppValley into your devices.
Download the latest version of AppValley For IOS or AppValley Android APK by clicking the above download button.
You can visit our official AppValley website, appvalley.mobi to get a more info on AppValley Store.
After downloading the profile by clicking above links, if you're an ios user open your iOS settings >go to General > Device Management.
Then find out the downloaded AppValley Profile and tap on it.
It will ask to Install and allow to it.
When AppValley has installed, open it and search for iSSB.
Tap the result and install it on your device.
If you're an Android User, the same procedure has to follow. Find the place that the AppValley file was downloaded.
Probably you can find from Download option, and allow to install.
Then you can be seen the app icon on the device menu screen.
If you're an ios user, untrusted developer error can be appeared.
To fix it follow the below setting steps.
Open Settings > General > Profiles and Device Management> Tap on the AppValley or downloaded iSSB profile>Tap Trust > close settings.
Now you can go ahead with your iSSB Emulator.
You Can Install iSSB Emulator For iPhone, iPad, iPod Touch With CydiaImpactor
If you can have these required facilities, the download & install procedure will be very simple.
It requires, Computer (MAC/ Windows), CydiaImpactor Tool, USB cable, iSSB IPA file, Apple ID and Password.
This method will be easy, as AppValley method and don't need any jailbreak for it.
You can start the process with downloading iSSB IPA File from here to your Computer.
Download the CydiaImpactor from here too.
Now open the Downloaded CydiaImpactor and connect your iOS device with computer via USB.
Now the time to drag & drop procedure, drag the IPA file into the CydiaImpactor window.
Provide your Apple ID & Password when they required it.
You can also provide another alternative Apple ID as well.
Now the installation procedure will be start and after finished it, don't forget to allow the App permission.
Go to device Settings > General > Profiles or Device Management > Open the App > Tap on trust icon.
iSSB Emulator is successfully installed on your device, you can now run iSSB and enjoy with this fully featured app.
How To Use iSSB Emulator
iSSB Emulator is compatible with iOS 5 or higher versions which support any iPhone, iPad, or iPod Touch. Android version should be 4.0 or above. You will be able to use it on full screen. iSSB Emulator is specially created to play Super Smash Bros, and it offers five characters to choose from with accurate on-screen game controls. The game involves five separate stages, and you also have the choice of Training and Group modes. There are six items you can use in the game, the six characters are Sonic, Ichigo, Pikachu, Link, Fox, and Mario. There is full support for Bluetooth Multiplayer.
AppValley Alternatives
3uTools
3uTools can be identified as another best AppValley alternative for IOS. But interface a little bit different from each other and 3uTools is a computer-based App Store. But, both tasks same. It also stocks a wide variety of some of the latest iOS applications. 3uTools deals in iOS related apps only. It also cannot be installed on MacOS but also the Windows. If you are looking for some premium iPhone applications for free, this will be a very good platform. Visit our official website 3utools.online for more info about 3uTools IOS Free.
TutuApp
TutuApp is not only for ios, it is the best for Android too. Both regular and VIP versions are available for both platforms. It has a very attractive user interface that is categorized into sections. This makes it very easy to navigate and access user's favorite apps. Not only for gaming apps but also other entertainment apps as well. If you are looking for cracked, Tweaked, Modded iOS Apps, then Tutuapp is a very good place to get them. Please visit our Tutuapp official app store for more info.
Cydia
Download iSSB Emulator alternatives for Jailbroken iPhone, iPad, and iPod Touch devices via Cydia Appstore. Cydia is the most popular AppStore for iOS devices. Download tons of the latest iOS apps and games, apple store premium apps, and games free from here.
FAQs :iSSB Emulator Download AppValley Free IOS/ AppValey Android Free
Is iSSB free to use?
Yes, iSSB for iOS is free to download and use if you make attempt via AppValleyios or Tutuapp Android APK.
Is iSSB safe to download through AppValley?
Yes, the iSSB of the AppValley version has no errors and doesn't require jailbreaking ios. AppValley developers are daily checking their app's quality and no hiding errors or not corrupted the name of AppValley. Worthy of the reputation.
Does iSSB have a multiplayer option?
Yes, it is available. You can indulge in multiplayer mode by connecting through Bluetooth.
Is it needed Jailbreak or Rooted devices to install iSSB Emulator?
No, it isn't necessary. AppValley is a third-party app store that can install any tweaked, Mod apps without jailbreaking or rooting your ios/Android devices. If you can do it through AppValley ios or AppValley Android that will be the best option.
Is there any other methods to install iSSB Emulator except AppValley?
Yes, there are a lot of methods are available. There are many third-party app stores available such as 3uTools, TutuApp, etc. You can find this iSSB Emulator from them. You can also install iSSB via CydiaImpactor and AltStore methods. Please check the above parts of the post.
Emulators help to download and Install Movie apps for Mac and Windows PC. Moviebox Pro has PC version, but Zinitevi and Mediabox HD need android Emulators to install on PC. Use Nox or Bluestacks Emulators to install those movie apps free to Windows and Mac PC.
Conclusion –Install iSSB Emulator OnIos/Android using AppValley
Already, that you have downloaded AppValley and used it to get the iSSB Emulator app on your iPhone, iPad, iPod Touch, or Android as well. There is no choice, only the Super Smash Bros game can play through this. Have you played Nintendo games in your childhood, then it will be so enjoyable playing a game you love on the device you want to use. Super Smash Bros game is also the same. It is an amazing video game and now, it is available on iOS, Android devices. Use this iSSB Emulator which can provide exclusively Super Smash Bros games. Now is the time to download it through AppValley ios & AppValley Android for mobile devices. Enjoy the best version of crossover fighting.